Child Drowning Deaths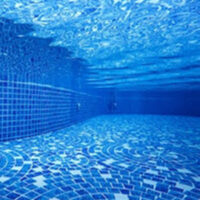 When the parents of a 2-year-old boy dropped him off at daycare in Chuluota, Florida one Tuesday, they could never have imagined that he would drown in the pool,unable to be revived.  And when a 16-year-old in Yulee agreed to babysit five children, who would have guessed that the 18-month old would escape the house through a doggy door and drown in a backyard pool?  These are just two of the hundreds of children who die by drowning every year across the United States. The startling fact is that the number one cause of death for kids aged one to four is drowning. Children in this range and a few years older die far too often in backyard pools, lakes, rivers, canals, and oceans, frequently with adults mere feet away. It is one of the most preventable causes of death, impacting our most vulnerable—our children.
Drowning Facts 
Studies show that parents who don't know how to swim are less likely to ensure that their kids learn, to the tune of nearly 90 percent. But that is just one issue impacting child drowning accidents in this country. Other problems associated with drowning include:
Huge budget cuts, limiting public pool hours and resources;
A serious lifeguard shortage countrywide;
Distractions—like phones—impacting the diligence of supervision around water;
Multi-family pools—like those in apartment complexes—are nearly 30 times more likely to have child drowning incidents because of easy access and lack of supervision;
Increasing natural disasters make dangerous water more impactful.
Race is a Factor 
About 1,000 child drownings occur annually in this country, and Black children aged five to nine are more than double as likely to lose their lives in this way than white children, while Black kids aged 10-14 are 3.6 times more likely to suffer drowning deaths than white children. Other children of color also die at greater rates than white children do. Why the disparity?
One Theory 
Some believe that negative connotations associated with Jim Crow segregation in pools years ago has left many Black adults uninterested in swimming, meaning  teaching kids to swim has not been a priority. In addition to that, when swim clubs became an emerging trend in suburban neighborhoods after WWII, it led to private swim lessons for white kids, while minority children were left to the run-down public pools funded with paltry budgets, leaving little room for lessons.
Addressing Child Drownings 
The U.S. National Water Safety Action Plan lists 99 steps toward reversing the needless deaths of children, including:
Amassing better information related to child drownings in order to create strong plans to address the needless heartache;
Requiring fences around all pools;
Increasing the use of life jackets around all recreational bodies of water;
Encouraging supervision and lifeguards around all bodies of water;
Providing low-cost lessons in order to develop better water competency for all groups of children.
After a Child Drowning 
When children are injured or die due to the neglect or recklessness of an adult who should have been supervising, been providing safety equipment, or been keeping a pool locked up, the grief can be incomprehensible.  The Kissimmee personal injury attorneys at Salazar & Kelly Law Group, P.A. know that you are suffering, and can pursue damages on your behalf to address medical bills, funeral costs, and more.  Schedule a confidential consultation with our empathetic attorneys today.
Sources:
watersafetyusa.org/uploads/7/0/6/0/70608285/usnwsap_2023.pdf
clickorlando.com/news/local/2023/05/10/child-dies-after-being-pulled-from-pool-at-chuluota-day-care-deputies-say/