FBI Releases Data on Violent Crime at Florida Universities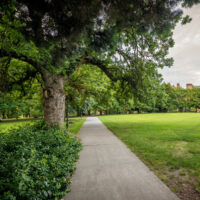 Each year, the Federal Bureau of Investigation (FBI) releases data on arrests and convictions for property and violent crimes across the nation. The FBI breaks down the data by various factors, including by state, county, metropolitan area, and university. The information regarding violent crimes at Florida colleges uncovered that Florida State University (FSU), which has an enrollment of about 40,830 people, had the most violent crimes reported in 2016. This included 10 sexual assaults, six robberies, and four aggravated robberies.
Violent Crimes at Florida Colleges
FSU is not the only Florida college to deal with violent crimes. It is unfortunately an issue that every campus must handle, and in truth, offenses are often under-reported.
The FBI found the number of violent crimes committed on Florida campuses included:
Florida International University: 15
University of Central Florida: 14
University of Florida: 10
University of West Florida: 10
University of South Florida at Tampa: 8
Florida A&M University: 6
Florida Atlantic University: 6
FSU had the highest number of rapes at 10. University of West Florida had six rapes, while University of Florida, University of Central Florida, and Florida International University each had five. Florida International University had the highest number of robberies at seven, followed by FSU with six. University of Central Florida had the highest number of aggravated assaults with five, while FSU had the second most with four.
Criminal Penalties for these Crimes
Depending on the exact sex offense a student is charged with, the potential consequences can vary greatly, however all of them can lead to years in prison. If a student is charged with sexual battery under Florida Statute Section 794.011, better known as sexual assault or rape, they may face a first-degree felony, punishable by up to 30 years in prison.
Aggravated assault under Section 784.021 is a third-degree felony, punishable by up to five years in prison. Robbery under Section 812.13 is typically charged as a second-degree felony, which can lead to up to 15 years of incarceration.
Additionally, not everyone on college campuses is over the age of 18. If the student is accused of committing a sexual or violent crime against a minor or while using a dangerous weapon, the charges may be higher and the potential consequences much harsher.
Defending Against Accusations While in College
In many situations, campus police forces deal with petty crimes themselves. However, when a student is accused of a more serious offense like rape, assault, or robbery, this typically leads to criminal charges by state prosecutors and criminal consequences – not just academic or administrative penalties. When a college student is accused of a violent crime, the best thing they can do for themselves, their education, and their future careers is to contact a Florida criminal defense attorney.
Defending against a violent or sexual crime can be difficult. However, the experienced and trusted Kissimmee attorneys of Salazar & Kelly Law Group, P.A. are prepared to protect students' rights and aggressively defend their innocence. We have years of experience handling a wide range of offenses, including those most common on college campuses.
Resource:
ucr.fbi.gov/crime-in-the-u.s/2016/crime-in-the-u.s.-2016/tables/table-7/table-7-state-cuts/florida.xls