Former Osceola County Commissioner Killed in Bicycle Accident in April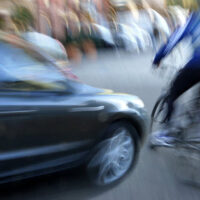 Frank Attkisson was killed after being struck by a vehicle while riding his bike down Kissimmee Park Road around 7 p.m. on April 6. Emergency responders took him to a local hospital where he later passed away. Attkisson was active in politics throughout his life, serving as Kissimmee Mayor, Osceola County Commissioner, and a Florida State Representative. This vehicle-bicycle accident strikes close to home and is a tragic reminder of the Orlando area's high pedestrian and cyclist fatality rate. Families who lose loved ones in these types of accidents should speak with an experienced Kissimmee personal injury attorney right away to learn more about their rights and legal options.
Florida Has a High Cyclist Fatality Rate
A report released by the U.S. Centers for Disease Control and Prevention (CDC) in 2015 found Florida had the highest rate of bicycling-related deaths in the country. While the national average rate is 0.23 deaths per 100,000 people, Florida's rate is 0.57 deaths per 100,000 people. The CDC also found Florida was behind in implementing ways to reduce cyclist deaths – something other states have been proactive in doing the past few decades.
Florida is Poorly Designed for Pedestrians and Cyclists
Smart Growth America and the National Complete Streets Coalition releases a report known as Dangerous by Design, ranking state's infrastructure design and safety – or danger – for vehicles, pedestrians, and cyclists. The Dangerous by Design 2016 report found numerous reasons Florida has the highest overall pedestrian danger index (PDI) ranking of 177. For comparison, Vermont has the lowest PDI at 11.4. This was the fourth consecutive year that Florida was the most dangerous state for pedestrians, according to the report. Florida's PDI has actually gone up 8.4 point since 2014, which means it has become more dangerous.
Florida metro areas also have the top seven highest PDI rankings for metro areas across the country, as well as the tenth and eleventh highest.
Cape Coral-Fort Myers 283.1
Palm Bay-Melbourne-Titusville 235.2
Orlando-Kissimmee-Sanford 234.7
Jacksonville 228.7
Deltona-Daytona Beach-Ormond Beach 228.2
Lakeland-Winter Haven 200.6
Tampa-St. Petersburg-Clearwater 192.0
North Port-Sarasota-Bradenton 148.2
Miami-Fort Lauderdale-West Palm Beach 145.1
Florida Understands the Need to Change
Florida published a Pedestrian and Bicycle Strategic Safety Plan in 2013, created by the Department of Transportation and the University of South Florida's Center for Urban Transportation Research. The lengthy report discusses Florida's pedestrian and bicycle accident characteristics, including the top priority counties, as well as the vision and goals of the plan. According to the report, the safety plan emphasized:
Obtaining, analyzing, and evaluating data;
Driver education;
Improved highway and traffic engineering;
Law enforcement and emergency services;
Communications;
Outreach; and
Legislation, regulation, and policy.
The Sarasota Police Department is taking steps within the community to promote pedestrian and bicycle safety. The department will use a grant to fund a campaign that promote safety education and then to increase enforcement of traffic laws.
Do You Need Legal Advice?
If you were hit by a car while riding your bike or lost a loved one in a vehicle-bicycle accident, contact Salazar & Kelly Law Group, P.A. today at 407-483-0500. Our Kissimmee attorneys are eager to help you immediately.
Resources:
orlandoweekly.com/Blogs/archives/2017/04/07/former-kissimmee-mayor-frank-attkisson-dies-in-bicycle-accident
cdc.gov/mmwr/preview/mmwrhtml/mm6431a1.htm
smartgrowthamerica.org/resources/dangerous-by-design-2016/
fdot.gov/safety/6-Resources/FloridaPedestrianandBicycleStrategicSafetyPlan.pdf