Kissimmee Couple Wanted for Multiple Retail Thefts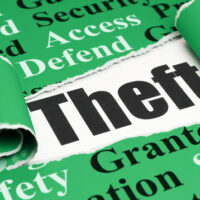 A couple in Kissimmee have warrants out for their arrest for being part of an organized retail crime ring. Their warrants are based on multiple counts of conspiracy to commit fraud and organized dealing in stolen property. If arrested and officially charged, the couple could face multiple criminal charges.
Retail Theft Scheme
In December, the Polk County Sheriff's Organized Retail Crime Unit charged four suspects with crimes for participating in a retail theft scheme that includes stealing more than $220,000 of merchandise from Home Depot stores across six Florida counties between July 2016 and June 2017. This conspiracy led to 275 confirmed thefts.
The suspects would work together to steal items like doors, flooring, vanities, countertops, and other accessories. They would load items onto carts and use the self-checkout lanes. One individual would distract the clerk while another left the store without paying. Someone would then return stolen merchandise in order to receive store credit. This requires an identification card. In some cases, the suspects used their own IDs. Other times they used stolen IDs from 15 victims. These credit cards were then sold for cash at a jewelry store.
The four individuals, who are not all in custody yet, have been charged with 26 felonies.
Organized Fraud
Under Florida Statute §817.034, it is illegal to participate in a "scheme of fraud," which includes any systematic, ongoing course of conduct with the intent to defraud a person or business, with the intent to obtain property by false or fraudulent pretenses or promises or willful misrepresentations of a future act. An individual can be charged with organized crime of $20,000 or less, between $20,000 or $50,000, or $50,000 or more.
Under $20,000 is a third-degree felony, punishable by up to 5 years in prison and up to $5,000 in fines. Between $20,000 and $50,000 is a second-degree felony, punishable by up to 15 years in prison and a maximum of $10,000 in fines. Organized fraud valued at more than $50,000 is a first-degree felony, punishable by up to 30 years in prison and up to $10,000 in fines.
Dealing in Stolen Property
Florida Statute §812.019 states that anyone who traffics in, or tries to traffic in, property that they know was stolen will be charged with a second-degree felony, which can lead to up to 15 years in prison. However, if a person is accused of initiating, organizing, planning, financing, directing, managing, or supervising the theft of property and then traffics in that stolen property, then they will be accused of a first-degree felony, which can be penalized with up to 30 years in prison.
Contact a Kissimmee Criminal Defense Lawyer for Help
If you have been accused of a theft, fraud, or conspiracy to commit theft or fraud, you need to contact an experienced Kissimmee criminal defense attorney as soon as possible. When the value of the property, services, or money obtained is tens or hundreds of thousands, you will face felony charges. Let us at Salazar & Kelly Law Group, P.A. help. Call 407-483-0500 to schedule a consultation.
Resource:
aroundosceola.com/kissimmee-couple-wanted-for-organized-retail-crimes/