Lives In Peril Due To Drinking And Driving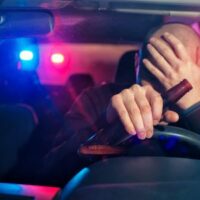 Unfortunately, sometimes the alcohol leads to events everyone wishes they could forget.  When those events include tragedies on California roads, the fallout can be heart wrenching.
Grieving Long Term
In the past decade, over 1,500 people have died in crashes involving alcohol in Maryland. Throughout the year, someone dies at the hand of a drunk driver every 45 minutes. The horrific fact is that there were a total of 11,654 drunk-driving related fatalities in 2020 alone, and the risk of a fatality related to drinking and driving rises by a whopping 56 percent during the Thanksgiving weekend across this country,  A big chunk of those fatalities occur after someone has celebrated too hard, had too much to drink, and gotten behind the wheel of a motor vehicle.  Every one of those fatalities left a tranche of trauma in its wake, with grieving that lasts long after a drunk driver sobers up to regret the devastation they created.
Responsible Partying 
Every one of us can take modest actions to advance safety on the road when it comes to alcohol:
If you're going to be drinking at parties, make plans for how to get home beforehand. Choose a designated driver, or plan to take a ride share or cab—just have a plan.
Don't let your friends drive drunk. Take their keys and arrange for a safe ride.
If you are the party host and you're serving alcohol, monitor consumption and make sure no one gets behind the wheel on the way out of the party who shouldn't be driving.
Consequences of Irresponsible Drinking and Driving 
There's no contesting the fact that driving under the influence of alcohol is exceptionally dangerous, for yourself and for others.  The state of Maryland takes this very seriously, and the penalties increase depending on how many times one's had the problem and the circumstances of the situation. Consequences for a DUI or DWI might include a combination of the following:
Suspended or revoked driver's license;
Fines starting at about $500;
Assessments starting at several hundred dollars;
Anywhere from days to years behind bars;
Mandatory education programs like DUI school;
Having an ignition interlock device installed in your vehicle;
Probation for months or years.
Legal Penalties are not Enough 
For those who have experienced the impacts of a drunk driver's recklessness, no amount of jail or fines is enough to bring comfort. Instead, a personal injury lawsuit that provides real cash to address medical bills and other losses could help.  To discuss the possibilities, schedule a free, confidential consultation with the knowledgeable and compassionate Kissimmee personal injury attorneys at Salazar & Kelly Law Group today.
Source:
nhtsa.gov/risky-driving/drunk-driving