Rollover Accidents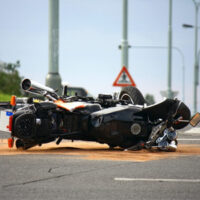 When a jeep smashed into the guardrail on State Road 417, it didn't end there.  The vehicle flipped over, killing one person and injuring another. WE may never know what caused the driver to lose control of the vehicle in the first place but we do know that the pain and suffering caused by this horrific even will last the survivors and their families a lifetime.
Alarming Statistics
According to the National Highway Traffic Safety Administration (NHTSA), rollover accidents pose a significant problem nationally.  While these accidents comprise only roughly two percent of all traffic incidents, they are responsible for roughly 35 percent of fatalities.  Across the country, nearly 8,000 lives were lost in rollover collisions. Over two-thirds of those people were not wearing seatbelts. The majority of them were ejected from their vehicles. What else do we know about rollover accidents?
The majority of fatal rollover incidents are single vehicle collisions;
Alcohol is frequently a factor in these kinds of accidents;
The number of these incidents involving light trucks, SUVs and vans has been on the increase in recent years;
Males are most often the drivers in rollover crashes;
Fatalities in rollover crashes most often occur on roadways when speed limits are 55 mph or higher.
Nearly 75 percent of these accidents occur on undivided country roads.
How do Rollovers Occur?
It is estimated that 95 percent of rollover accidents occur when one or more tires "trips" over an obstacle, like perhaps curbing, potholes, or something on the shoulder of the road.  However, Consumer Reports found that a large portion of such accidents occur because the sidewall of a tire is deformed and collapses in on itself.  When the tire rim strikes the roadway, the vehicle may be catapulted over.
Another factor related to rollovers is tire grip.  When consumers "upgrade" tires to larger, more "grippy" tires, the lateral grip can make a vehicle more susceptible to a rollover when drivers attempt to make emergency maneuvers.
Driving Safer 
Drivers can reduce the chances of a calamitous rollover incident by making some simple choices:
Choose a vehicle with updated safety systems such as air bags and electronic stability control;
Maintain tires with monthly air pressure and tread checks;
Make sure replacement tires are similar to the originals provided with the vehicle;
Avoid overloading the vehicle, which can reduce stability;
Avoid excessive speeds;
Be particularly careful on country roadways.
Injuries and Deaths 
The sad fact is, innocent passengers frequently suffer the effects of rollover accidents.  While the majority of passengers can make the decision to buckle up, the other risk factors in these kinds of accidents are out of their control.  If you or a loved one was injured or killed in a rollover accident due to driver irresponsibility, you may have a legal claim against the driver.  To discuss the possibilities, contact the experienced Kissimmee car accident attorneys at the Salazar & Kelly Law Group, P.A. for a free, confidential consultation today.
Resource:
safercar.gov/Vehicle-Shoppers/Rollover/Fatalities
consumerreports.org/cro/2012/02/rollover-101/index.htm
clickorlando.com/news/local/2020/08/11/one-person-killed-in-sr-417-rollover-crash/