The Many Faces of Medical Malpractice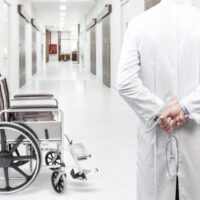 Patients across the country are exposed to poor judgment and medical mistakes, many of which lead to catastrophic outcomes.  What actually constitutes medical malpractice?  A Kissimmee medical malpractice attorney versed in the topic can help to answer this, and other questions related to the medical culpability.
What Constitutes Medical Malpractice?
Medical professionals, and the hospitals and offices in which they work, are expected to provide a certain duty of care.  If they neglect that duty, they may be subject to legal penalties.  The four basic criteria surrounding medical malpractice lawsuits include:
You, the patient, were owed a duty of care;
That standard of care was not met;
You experienced injuries or damages;
The injuries can be directly tied to the breach of care.
Time Limits
Florida imposes a strict statute of limitations related to these claims.  Generally, you must file a suit no later than two years after discovering a problem, or four years from the time the malpractice transpired. However, in the event there was an attempt to cover up the incident or related data, the time limit extends to seven years from the time the malpractice occurred (Florida Statute 95.11).
Potential Awards
Caps on damages were at one time limited to $500,000-$1,000,000 for pain and suffering.  However, a 2017 ruling of the Florida Supreme Court found such statutory limits to be unconstitutional.  This means that in addition to damages to cover economic damages, the amount that can be collected for non-economic damages is up to the judge or the jury.
Common Examples of Medical Malpractice
Medical malpractice can take place in many forms, and during any stage of medical care.  The most frequently litigated situations include:
Failure to diagnose properly: When a medical condition is misdiagnosed, patients miss out on valuable and essential care.  This error may be the result of a provider's failure to evaluate a patient's medical history, an improper assessment of lab work, or a determination not to order necessary tests;

Medication errors: When medications are improperly written or dispensed, the risk to patients can be severe. Issues related to dosing errors, sound-alike medicines being mis-prescribed, or the failure to consider interactions with other medications, can all be serious problems;

Childbirth Errors:As babies are delivered, errors involving forceps and vacuums can lead to long-term health problems.  Other issues related to improper monitoring of mother and child and decisions regarding cesarean sections may have lasting costs;

Surgical Errors: It is incomprehensible to contemplate, but sometimes the wrong surgical procedure is performed on patients, or the surgeon addresses the wrong body part.  Sometimes, too, sponges and other medical tools are left inside a patient.  Finally, when sterile procedures are not followed, the risk of acquiring serious infections is problematic.
Do You Have a Case?
If you have suffered serious health issues in the aftermath of negligent medical care, the experienced legal team at the Salazar & Kelly Law Group, P.A. in Kissimmee know just how to proceed.  Contact us to schedule a confidential consultation today.
Resource:
orlandosentinel.com/news/politics/political-pulse/os-malpractice-damages-20170608-story.html