Medication Errors Rampant: Is Your Loved One at Risk in a Florida Nursing Home?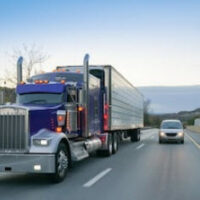 Over 1.4 million Americans reside in nursing homes across the country.  As families search for just the right care facility for their loved ones, they might investigate by evaluating the cleanliness of the building, the relationships between staff and patients, and the activities available for residents. But something just as important to consider is medicinal negligence.  If you have the misfortune to be touched by this type of error, you may benefit from a consultation with a skilled attorney.
A Serious Problem
The unsurprising fact is, medications are widely administered in nursing homes.  But it may shock some to realize that nearly 180,000 residents are administered antipsychotic drugs annually, despite having no diagnosis requiring such medications.  Unfortunately, all too often staff members seeking "docile" behaviors from residents advocate for these drugs to be given to patients, regardless of the detriment to those patients.  This is just one of many problems related to medications that may lead to serious health risks for patients.
Medical Malpractice
When medication errors are the result of human negligence, or worse, blatant malfeasance, and when those errors lead to serious consequences, a case might be made for medical malpractice.  This generally means that one or more of the following statements may be true:
There was a blatant effort to subvert medical orders;

Medications were poorly managed, meaning records were inadequate, or prescriptions were improperly filled and/or administered;

Errors were made in the writing, filling, or administration of medications.

Medications were improperly prescribed.
What does Medical Malpractice Look Like?
There are many forms of medical malpractice related to medications in care facilities.  Some of the most common include:
Staff members pilfering painkillers for their personal use;
Cutting capsules or tablets that are not supposed to be crushed;
Failing to adhere to dosing instructions;
Mixing up lab results;
Administering the medications using the wrong techniques;
Over- or under-administering medications;
Giving the wrong medication entirely;
Giving the correct medicine, but at the wrong dose;
Failing to monitor a patient properly after receiving medication;
Allowing a patient to swallow sublingual medicines;
Neglecting to ensure eye drops make it into the eye;
Failing to provide food or liquids with medication when recommended;
Neglecting to shake medications as instructed;
Administering medicines that have exceeded their expiration dates;
Ignoring, altering, or discontinuing medications without a physician's order;
Supplementing one patient's medication with a prescription that is intended for another patient;
Discontinuing medications before the designated time period;
Diverting pain medications from a patient to a staff member for personal use;
Failing to properly document all medications, doses, times, etc., and reactions;
Neglecting regulations relating to informed consent.
In the Aftermath of Medical Malpractice
While no attorney can undo the consequences of medication errors, at the law offices of Salazar & Kelly Law Group, P.A., our experienced Kissimmee medical malpractice attorneys will fight for justice when scenarios involving negligence or a disregard for the laws designed to protect vulnerable residents cause serious harm.  Contact our office today to schedule your no-cost consultation.
https://www.salazarandkelly.com/johns-hopkins-admits-liability-pays-out-40-million/