Trouble on the Road: Alarming Florida Accident Statistics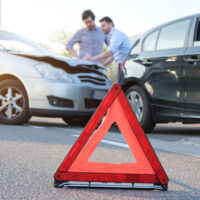 2020: the start of a new year, with high hopes and expectations for a brighter future.  For some, however, dreams for the days ahead will be harshly interrupted due to an unexpected roadway collision.  In some cases, the impact of an accident will be minor inconveniences.  But for too many others, the effects will be long lasting and significant.  According to the National Insurance and Information Institute, over 36,000 fatalities occurred across the nation in 2018.  3,133 of those occurred right here in the Sunshine State.  If you find yourself wrestling with the aftermath of a serious collision this year, having a dedicated and experienced personal injury attorney working by your side can be a huge benefit.
Florida Statistics
The numbers here in Florida tell an ominous story.  In just the first nine months of 2019, the amount of heartache and pain related to motor vehicle collisions was breathtaking:
There were nearly 200,000 reported collisions, 1,529 of which led to fatalities;
Over 82,000 people were injured;
3,352 bicyclists were involved in crashes, 84 of whom lost their lives;
4,673 motorcycle accidents occurred, resulting in 289 deaths;
Over 4,000 pedestrians were involved in traffic incidents, 368 of which were fatal;
There were over 50,000 hit and run collisions, with over 11,000 injuries and 108 deaths resulting from the incidents.
Osceola County Crash Statistics
The numbers here in Osceola in the last year are notably smaller due to the limited section of the Florida population in the county, but are no less unnerving:
In 1,772 crashes, 17 individuals lost their lives;
731 of those collisions resulted in injuries;
52 bicyclists were involved in collisions, two of whom were killed;
Five individuals lost their lives in 65 motorcycle collisions,
40 pedestrian crashes occurred, resulting in one fatality;
353 hit-and-run incidents were reported, resulting in 47 injuries.
Motorist Responsibility Following a Collision
Following a motor vehicle accident involving $500 in damage or injuries/fatalities, motorists are required by law to report the incident to local police or other law enforcement.  Additionally, drivers should exchange contact and insurance information.  In the event of injuries, reasonable assistance should be provided.
Insurance Requirements
Every non-commercial motorist is required to have at least the minimal insurance at the indicated amounts as set forth below (although higher amounts are recommended):
Personal Injury Protection (PIP) Also known as Florida No-Fault Insurance: $10, 000
Property Damage Liability (PDL), Also know as Property Damage Insurance: $10, 000
Through our experience, our attorneys recommend that you carry significantly more than the minimum insurance amounts.  This is because the minimums are not enough to provide for you if the worst occurs or legally protect you from the claims and lawsuits of others, especially from your own passengers, including family members.
We also recommend that Florida drivers seriously review and strongly consider obtaining the following coverage in significant amounts:  Uninsured/Underinsured Motorist Insurance (UM), Bodily Injury Liability insurance (BIL), Comprehensive Insurance, and Collision Insurance.  In addition, you may also want to consider obtaining additional supplemental coverage such as Excess Personal Injury Protection, Medical Payments, and Gap Insurance.
If you are involved in an accident with someone who does not have insurance, they could be subject to fines, driver's license suspension, and responsibility for all costs associated with the accident.
Following an Accident
If you are involved in an accident here in Central Florida, you may be struggling with emotional, physical, and financial demands that seem overwhelming.  At the Salazar & Kelly, Law Group, P.A., we empathize with you, but it goes further than that.  Our Kissimmee car accident attorneys will use the law to combat the injustice you have suffered.  Contact us to schedule a confidential consultation today.
Resource:
einsurance.com/insurance-guide/florida/auto-insurance/
flhsmv.gov/traffic-crash-reports/crash-dashboard/
https://www.salazarandkelly.com/safety-on-the-road-tips-to-get-you-there-safely/