Voyeurism: What is it, and What are the Legal Penalties?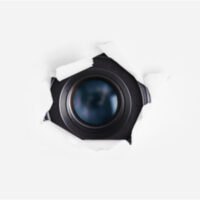 Voyeurism has become a significant issue these days, potentially because modern technology enables the illegal activity. Peeping Toms are no longer just lurking in bushes and behind fence posts; nowadays hidden cameras might be concealed in all sorts of places that one would never expect. If you have been charged with the crime of voyeurism, you should know that you're facing serious consequences if found guilty.  In addition to the legal penalties, be aware that voyeurism is considered a sex crime, and convictions may result in being listed on a sex-offender registry, along with long-term social stigma that could impact employment, family relations, and social standing. Your best bet at this point is to get an experienced local criminal attorney fighting on your behalf.
Defining the Crime
Under Florida statute 810.14, voyeurism charges relate to observations that meet specific criteria:
Observations with intentions based on lewd or indecent motives: generally the underlying motivation for such observations is nefarious;

Observations that occur in secret: If the observations are done elusively, or, basically, could be considered spying, or covertly watching another;

Observations that occur while a person is in a location where they reasonably expect privacy: This might be a dressing room, bathroom, home, or other location, public or private.
Video voyeurism involves furtively using or setting up imaging technology for one's amusement, profit, or sexual gratification, or with the intent of degrading another person.  Additional charges may be related to the distribution of such images for another person's viewing.
Penalties
If convicted of such crimes, perpetrators may face a variety of penalties, all impacted by the specifics of the situation, including the ages of both the victim and the defendant, and enhanced if there were any history of previous convictions.  Incarceration may range from a maximum of 1 year of jail to 5 years in prison, up to five years of probation, and as much as $5,000 in fines, if charged with a third degree felony. Video voyeurism, however, could land defendants behind bars for as long as 15 years in some cases, such as those whom have been charged with second or subsequent offenses.
Challenges to Prosecutors
A successful prosecution of voyeurism charges requires proving beyond a reasonable doubt that the defendant committed the offense(s).  This means not only establishing that the event occurred, but that the defendant's motives were lascivious, the actions took place clandestinely, and the alleged victim was located in a place where privacy could reasonably be expected.  Furthermore, charges must fall within the legal statute of limitations, which ranges from two to three years, depending on circumstances and legal classifications of the incident.
Have You Been Charged?
Every defendant in Florida is entitled to an aggressive and full-throated defense.  At the Salazar & Kelly Law Group, P.A., our Kissimmee criminal attorneys always work to achieve the best possible results for our clients.  Contact our office today to discuss the possibilities.
Resource:
floridabar.org/the-florida-bar-journal/ill-be-watching-you-the-florida-voyeurism-offense/