Workers Face Injuries in Aftermath of Hurricanes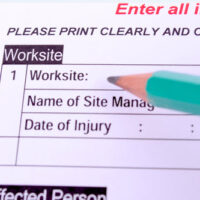 Various regions of the U.S. are suffering various levels of damage after multiple hurricanes that made landfall in August and September. Hurricane Harvey, Hurricane Irma, and Hurricane Maria have caused damage in Texas, Louisiana, Florida, and Puerto Rico. With parts of the U.S. facing flooding, lack of electricity, and extensive damage to infrastructure, all types of utility workers have a great deal of work to do. Unfortunately, many utility workers will be out in the field under far less-than-ideal conditions, which puts them and nearby pedestrians at a greater risk for injury.
Workers Face Injuries Following Natural Disasters
On Wednesday, Sept. 20, experienced lineman Tracy Slaugenhaupt was working on power lines in Englewood, Florida, when he was shocked with 7,000 volts of electricity. Slaugenhaupt had gone to Florida to work as part of the Hurricane Irma recovery effort, according to his family's Facebook page. He had worked around 16 hours a day in extreme heat and slept in poor conditions with other workers. It was 13 days into his work in Florida when he was injured.
According to the family's Facebook page, Slaugenhaupt is in critical condition. He has burns across 36 percent of his body, including his arms, chest, and back. His right arm has been amputated, and physicians are working to save his left arm. He has gone through numerous surgeries to remove dead tissue and attempt to make his left arm functional in the future.
Options After a Worker is Injured
When a worker is injured, there may be multiple roads to recover compensation. The first is through workers' compensation insurance. The benefits available to an injured worker through workers' compensation depend on state law and the workers' specific injuries. He or she will be entitled to medical benefits and may also be able to receive temporary or permanent income benefits.
However, this is only available if the individual was an employee at a business that carried workers' compensation. Without this type of insurance, an injured worker may have to move forward with a personal injury lawsuit against the responsible party to recover compensation for:
Medical expenses
Lost wages
Reduced earning capacity
Disfigurement
Disability
Physical pain
Mental suffering
If the worker is hurt because of a coworker or supervisors' actions, then he or she may need to file suit against the employer. If the at-fault party was employed by another company, then he or she may need to sue that business. Or if the at-fault party was an individual, then the suit would be against him or her.
During a workers' compensation claim, the injured worker does not have to prove any other party's negligence or worry about whether he or she was fully or partially at fault. However, these factors matter in a personal injury claim. The injured worker must be able to prove the other party's negligence to recover compensation. He or she may also need to prove that he or she was not more than half at fault.
Contact Our Kissimmee Personal Injury Lawyers Today
If you were injured in a work-related accident and workers' compensation is not available to you, contact us today at Salazar & Kelly Law Group, P.A. at 407-483-0500 to schedule an initial consultation. Our Kissimmee legal team is eager to assist you today.
Resource:
facebook.com/pg/PrayingForTracyS/about/?ref=page_internal