FBI Releases US Crime Statistics for 2016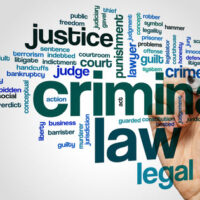 On Sept. 25, the Federal Bureau of Investigations (FBI) released the 2016 crime statistics from across the country. The data showed the estimated number of violent crimes rose for the second year in a row, increasing 4.1 percent in 2016. The estimated violent crime rate was 386.3 offenses per 100,000 individuals, which was 3.4 percent higher than in 2015. Meanwhile, the estimated number of property crimes across the country decreased 1.3 percent, making 2016 the 14th consecutive year for lower property crime rates. The estimated property crime rate was 2,450.7 offenses per 100,000 individuals, which was 2.0 percent lower than in 2015.
How the FBI Collects Data
The FBI gathers data from 18,481 cities, counties, universities and colleges, states, tribes, and federal agencies. Of these, 16,782 submitted data for 2016 violent and property crimes. The FBI collects data on arrests and known offenses of murder, non-negligent manslaughter, rape, robbery, and aggravated assault. It also collects data on burglary, larceny/theft, motor vehicle theft, and arson.
More on US Crime Levels
The FBI data determined that between 2015 and 2016:
Aggravated assault made up 64.3 percent of all violent crime and increased 5.1 percent
Robbery made up 26.6 percent of violent crime and increased 1.2 percent
Rape (based on the legacy definition) made up 7.7 percent of violent crime and rose 4.9 percent
Murder made up 1.4 percent of all violent crime and rose 8.6 percent
Larceny/theft made up 71.2 percent of property crimes and decreased 1.5 percent
Burglaries made up 19.1 percent of property crimes and fell 4.6 percent
Motor vehicle theft made up 9.7 percent of property crimes and increased 7.4 percent
Crimes in Florida 2016
The FBI data does more than provide an overview of crime in the nation. It also includes state-level information. In Florida in 2016, there were 85,327 total estimated violent crimes. These broke down as:
Murder and non-negligent manslaughter: 1,071
Rape (revised definition): 7,352
Rape (legacy definition): 5,365
Robbery: 19,889
Aggravated assault: 57,015
Florida also saw 538,945 total property crimes in 2016, broke down as:
Burglary: 96,110
Larceny/theft: 400,513
Motor vehicle theft: 42,322
Crimes in Kissimmee
The FBI data also enables Kissimmee citizens to take a closer look at local crime levels. In Kissimmee in 2016, there were 508 violent crimes. There were no murders or non-negligent manslaughter offenses, but there were 47 rapes, 114 robberies, and 347 aggravated assaults. There were also 2,670 property crimes, which included 585 burglaries, 1,955 larceny/theft offenses, and 130 vehicle thefts.
Have You Been Charged With a Crime?
If you have been charged with one of these offenses in Florida or any other misdemeanor or felony crime, you need to work with an experienced and trusted criminal defense attorney. At Salazar & Kelly Law Group, P.A., we are here to help. We have years of experience defending against myriad types of crimes. We will thoroughly investigate your situation, analyze the evidence, and work with you to determine the next best steps. We may fight for the charges to be dropped or reduced, negotiate a plea bargain, or fight for your exoneration while also working to minimize the consequences of any potential conviction.
Resources:
fbi.gov/news/stories/2016-crime-statistics-released
ucr.fbi.gov/crime-in-the-u.s/2016/crime-in-the-u.s.-2016/topic-pages/tables/table-4
ucr.fbi.gov/crime-in-the-u.s/2016/crime-in-the-u.s.-2016/tables/table-3