Wrong Way Driving in Florida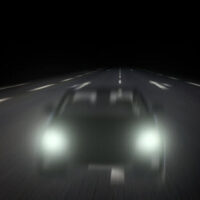 A man was killed on the Selmon Expressway when a pick-up truck, driven by an individual who had been drinking to excess, came barreling toward him in the wrong direction. The pick-up had been recklessly weaving through Tampa with its headlights off, when it struck and killed this innocent driver, who was making his way down the road on a sleepy Sunday Morning. Sadly, this was not an isolated incident. If you or a loved one has suffered at the hands of a wrong-way driver, a local personal injury attorney may be worth consulting.
Florida Statute
Florida law, like those across the nations, is clear when it comes to wrong way driving. All vehicles must be driven on the right side of the road, except under very specific circumstances, such as when legally passing another driver, circumventing an obstacle, or driving on a one-way road (316.081). Nevertheless, Florida sees over 1,500 wrong way collisions annually. In 2015 alone, that resulted in nearly as many injuries, and in 96 deaths.
What we Know about Wrong Way Driving
Research gives us some clues as to the factors that are most frequently involved in wrong way driving (WWD) incidents:
Elderly drivers (over age 70) who experience confusion or disorientation are likely offenders;
Another key group of drivers involved in WWD incidents are those with less experience driving, under age 25;
Roughly 50 percent of incidents involve drug or alcohol impairment;
Many drivers guilty of WWD incidents have a criminal history;
Males outpace females in WWD incidents by threefold;
Freeway ramps and other one-way roads are most often the scene of WWD crashes;
WWD collisions are generally more dangerous than other crashes because they are often head-on collisions.
Avoiding Wrong Way Collisions
The Florida Department of Transportation (FDOT) provides a number of suggestions to help drivers avoid WWD collisions. When you detect someone coming toward you in your lane, you should immediately move as far to the right as possible. Even if it means crashing into a ditch, parked vehicle, or other object, the impact will be much less than a head-on collision would be. Then call 911 to alert the Florida Highway Patrol of the dangerous driver. Also, pay attention to FDOT messaging signs that may be alerting drivers of a wrong way driver in the vicinity. And as always, avoid fatigued, distracted, or inebriated driving, as they will impact your response time in the event of an emergency.
Following an Accident
If, despite your best efforts, you find yourself hospitalized due to a wrong way driving collision at the hands of another driver, the experienced car accident attorneys at the Salazar & Kelly Law Group, P.A. can help. We understand the physical, emotional, and financial stresses that are bearing down on you, and will fight vigorously for justice on your behalf. Contact us in Kissimmee for a free, confidential consultation today.
Resources:
local10.com/news/florida/nearly-1500-wrong-way-crashes-in-florida-last-year
fdot.gov/safety/2a-programs/Motorcycle-Safety.shtm
fdot.gov/research/Completed_Proj/Summary_TE/FDOT-BDV30-977-10-rpt.pdf