Charged With a DUI in Florida?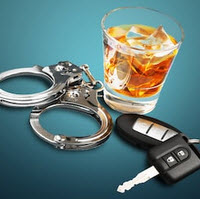 If you have been charged with driving under the influence of alcohol or drugs in Florida, your life could be about to experience some breathtaking changes. A DUI is no small matter in the Sunshine State; securing local, experienced legal help is an excellent idea.
What Constitutes Driving Under the Influence?
When a person has control of a motor vehicle and tests positive with a blood-alcohol level of 0.08 or higher, he or she may be arrested for DUI. A DUI arrest might also occur if an officer has probable cause to suspect prescription or illicit drugs have impaired a person's capacity to drive.
Penalties for DUI Convictions
The maximum consequences under Florida statute for a conviction, absent damage to property or people, are quite serious:
1st conviction
2nd conviction
3rd  conviction
Fines
$1,000
$2,000
$5,000
Incarceration
6 months
9 months
12 months
Additional sanctions

Community service
Probation
License revocation
DUI School
Impounded vehicle

Community service
Probation
License revocation
DUI School
Impounded vehicle
Ignition Interlock Device
Community service
Probation
License revocation
DUI School
Impounded vehicle$5,000
Ignition Interlock Device for 2+ years
In the event you experienced a collision due to driving under the influence, the penalties become much more extreme. Fines and incarceration times grow, and you may be ordered into a treatment program.
In many cases, a DUI conviction results in more than legal penalties. They may impact your ability to work, your personal relationships, your social life, and your very ability to maintain the life you've always known.
Challenging Your DUI
If you are asked to take a Breathalyzer or blood test, you should be aware that failure to comply will result in the revocation of your driver's license for up to one year. Challenging your DUI is the job of your attorney. There are several approaches that might be considered. A few possible challenges include:
The probable cause for being pulled over in the first place;
A failure to Mirandize you following an arrest;
Whether you were coerced into taking roadside tests that are actually voluntary;
You were detained for an unreasonable length of time;
The individual administering the Breathalyzer was not certified to do so;
The Breathalyzer or breath test machine made an error;
A urine test indicated cannabis was in your system, but doesn't pinpoint when the substance was used;
You may have been guilty of distracted or fatigued driving, but not inebriated driving.
Get Help Today
If you have been charged with DUI, you have no time to lose. You've already had your driver's license confiscated, and have only 10 days to request a hearing to try to get a work waiver.  Having an aggressive, knowledgeable defense team is essential to your future. At the Salazar & Kelly Law Group, P.A., that is precisely what you will get. Contact our Kissimmee office today to schedule your confidential consultation.
Resource:
leg.state.fl.us/Statutes/index.cfm?App_mode=Display_Statute&URL=0300-0399/0316/Sections/0316.193.html
https://www.salazarandkelly.com/consequences-of-drunk-driving-when-you-experience-personal-injury-need-legal-help/