Driver at Fault in Fatal Orlando Crash Arrested in May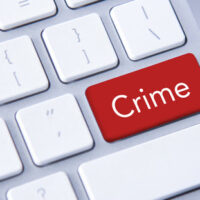 Authorities announced in May that the driver responsible for a deadly Valentine's Day crash in Orlando has been arrested. A 22-year-old man has been arrested and charged with multiple offenses for crashing his Honda Civic into a Pontiac, killing the Pontiac's two occupants at the scene. According to witnesses, the man was waving an assault rifle in the parking lot of Club LIT. He then left, driving without using his headlights. Based on surveillance footage, the police know the man was speeding excessively, ran several red lights, and drove on the wrong side of the road. The man crashed into the Pontiac going approximately 100 mph, after running a red light at West Church Street and Orange Blossom Trail. Following the crash, he ran into an alley and attempted to hide the weapon. After being taken to the hospital with minor injuries, his blood was tested and came back positive for THC. The man has been charged with reckless driving, vehicular homicide, DUI manslaughter, grand theft of a firearm, and tampering with physical evidence.
Vehicular Homicide & DUI Manslaughter Charges
Under Florida State Statute Section 782.071, vehicular homicide encompasses the killing of another human being, or an unborn child, as the result of the operation of a vehicle in a reckless manner that is likely to cause death or great bodily injury.
The charge for vehicular homicide may differ based on the circumstances. Typically, the offense is a second-degree felony. This can be punished with fines, up to 15 years in prison, years of probation, and 120 hours of community service in a hospital or trauma center. However, if at the time of the accident, the person knew or should have known that the accident occurred, and they failed to stop, provide information, and give aid, then it is a first-degree felony.
DUI manslaughter is described in Florida State Statute Code Section 316.193. In Florida, a person is guilty of a DUI they operate a vehicle or are in actual physical control of a vehicle when they are under the influence of any alcoholic beverages, chemical substance, or controlled substance, or has a blood alcohol level of .08 or more. A person is guilty of DUI manslaughter if they cause the death of a human being or unborn child while committing a DUI. This offense is charged similarly to vehicular manslaughter, as either a first- or second-degree felony. However, if a person is found guilty of a DUI manslaughter, they will be sentenced to a minimum of four years in prison.
Have You Been Charged With a Crime After an Accident?
When you cause an accident, you may anticipate being ticketed for a traffic violation. However, if the crash results in one or more people being hurt or killed, you may be charged with a criminal offense. If there is any alcohol or illegal drug in your system at the time of the crash, you are likely to face felony charges. The best step to take in this situation is to contact a skilled Florida criminal defense attorney at Salazar & Kelly Law Group, P.A. We have years of experience defending our clients against car accident related charges.
Resource:
orlandosentinel.com/news/breaking-news/os-alexander-francis-vehicular-homicide-marijuana-20180511-story.html