Landlords May be Responsible for Negligent Security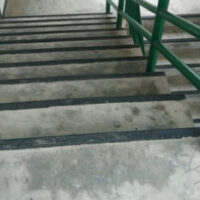 When you walk around the common areas of your apartment complex, or you visit a friend, you expect to be safe. You assume your landlord has taken measures to ensure strangers are not walking around your apartment building or the outside areas. Or, if strangers do have access to the common areas of your or another person's building, you assume there are other measures to protect you, such as lights and security cameras. Unfortunately, you may find after being mugged, or in some other way attacked, that there were little to no security measures taken. Depending on the full circumstances, you may have the right to sue the property owner for inadequate and negligent security.
The Basics of Premises Liability
Under Florida law, landowners, and sometimes the managers or tenants of land, have a legal responsibility to keep their premises reasonably safe for visitors. This encompasses the land, walkways, parking lots, and all structures. Municipalities have a responsibility for keeping shared, public spaces free from hazards. For example, cities and counties will repair broken sidewalks or mark certain areas with highly visible paint to prevent trips and falls.
Business owners have a duty to keep their premises safe for customers, also called invitees. One of the most common examples is how important it is for grocery stores to be vigilant about spills, including finding them, cleaning them up quickly, and putting up caution signs. A spill that could cause a slip and fall might make the store liable for a customer's injuries.
Homeowners must keep their homes and lawns safe for guests, also known as licensees. Consider homeowners who have pools. By law, they must maintain certain securities measures, such as being enclosed by a barrier, such as a fence. If residential pool owners do not take steps required by law to protect people from drowning or getting hurt in the pool, they may be held responsible for an accident.
However, it is important to note that premises liability does not cover trespassers. If someone is trespassing on a municipality, business, or individual's property, then the landowner does not have a duty to keep the trespasser safe.
Premises Liability for Landlords
Landlords must keep their apartment buildings and complexes safe for their tenants and their guests. In most cases, these means ensuring the apartments and common areas are habitable and that tenants and their guests are protected from hidden dangers, such as hazardous electrical wiring or loose stairs. However, it may also mean implementing securities measures.
Landlords can be held responsible if their tenants or lawful guests are attacked by a third party on their property in certain circumstances. Florida courts may hold landlords liable for injuries caused by third-party attacks when those attacks were reasonably foreseeable. This typically depends on the history of crime in the area, including the type of crimes, the geographic proximity of the crimes to the premises, the manner in which they occur, and when they occur.
If you live in an apartment building in an area where muggings are common, then the landlord may be reasonable for preventing such attacks on the premises by ensuring the premises are locked to intruders and the common areas and entrances are well-lit at night. If it is a high crime area, it may be reasonable for the landlord to install surveillance cameras.
Were you Injured Because of Inadequate Security in an Apartment Building?
If you were injured from a crime that is common in the vicinity of the apartment building and you believe the landlord could have prevented it with appropriate security, contact a Florida premises liability lawyer. Our attorneys at Salazar & Kelly Law Group, P.A. are available at 407-483-0500.
Resource:
floridabar.org/news/tfb-journal/?durl=%2Fdivcom%2Fjn%2Fjnjournal01.nsf%2FAuthor%2FF5EDDA415D032B218525767E0071DA90