Florida Sees Multiple Dog Bite Claims This Summer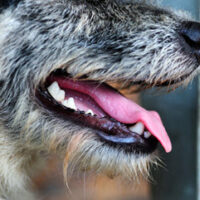 Dog bites and other animals attacks occur year-round in Florida and these cases are only two examples of the types of dog bite claims that head to court. In May, Arnaldo Daniel Rodriguez filed a suit against Jose and Reinaldo Montes alleging a violation of Florida's dog bite statute and negligence. Rodriguez claims he was walking on the sidewalk then Reinaldo Montes' dog viciously attacked him. He states both individuals failed to leash or secure the dog. In June, Maritta Buchy filed a similar lawsuit against Juan Torres and Nuview Ira Inc. Buchy alleges she was lawfully on Nuview's property when she asked Torres to quit his dog. The dog then escaped the home attacked Muchy. She claims the defendants failed to warn her of the dangerous condition on the property and allowed a vicious dog to remain on the premises. Both plaintiffs are seeking more than $15,000 in compensation for their physical, psychological, and financial injuries.
Florida's Dog Bite Statute
Under statute 767.04, the owner of any dog that bites someone who is in a public place or lawfully in a private place is liable for the individual's injuries, regardless of the dog's history or whether the owner knew of the dog's viciousness. This means dog owners in Florida are strictly liable for the damage their pets cause. If their dog bites or knocks a person down causing that person injuries, the owner can expect to be responsible for that individual's:
Medical expenses;
Pain and suffering;
Lost wages;
Disfigurement;
Disability; and/or
Reduced earning capacity.
Contributory Negligence in a Dog Bite Case
However, the victim's compensation for his or her injuries can be reduced or barred if the court finds that he or she was partly or fully responsible for the attack. If the court finds the injured individual was partly responsible, such as if he or she provoked the dog, then his or her compensation will be reduced based on this percentage of fault. For example, if the injured individual was 50 percent at fault for the attack, then his or her compensation would be cut in half.
When a Dog Owner May Not be Liable
There are two instances when a dog owner may not be liable for injuries his or her pet causes. The first is when the injured individual was trespassing on his or her property. If someone came onto or stayed on the pet owner's land without permission and then was attacked by an animal secured on that land, then this is a strong defense in court.
Additionally, Florida's dog bite statute specifically states that an owner is not liable for injuries his or her dog causes when the owner prominently displays on his or her premises a sign that says "Bad Dog" and the injured individual came onto the property or interacted with the dog anyway.
Recovering Compensation Under Negligence
While injured individuals can seek compensation under Florida's dog bite law, which makes owners strictly liable, individuals can also pursue compensation under the theory of negligence. It is possible that the dog owner negligently controlled the dog or failed to prevent the attack. Evidence of negligence includes but is not limited to not having the dog on a leash or within a contained space in violation of local law.
Contact Our Kissimmee Dog Bite Lawyers Today
If you were injured in a dog attack, contact our experienced dog bite lawyers at Salazar & Kelly Law Group, P.A. at 407-483-0500. Our Kissimmee legal team is eager to help you today.
Resources:
flarecord.com/stories/511129810-woman-alleges-she-was-injured-by-dog-in-orlando
flarecord.com/stories/511121008-orange-county-man-alleges-injuries-from-dog-bites
leg.state.fl.us/statutes/index.cfm?App_mode=Display_Statute&URL=0700-0799/0767/Sections/0767.04.html