Florida's Risk Protection Law: Changes to Gun Laws Address Mentally Ill & More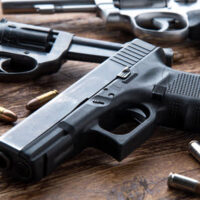 After the Valentine's Day massacre at Marjory Stoneman Douglas High School in Parkland, public pressure hit the state legislature en masse. The public was demanding gun regulation, and the protests were being headed up by the very teens who'd been victimized on that fateful day. Ignoring them was not an option. How have gun rights been impacted?
New Legislation:  SB 7026
Passing with a 67-50 margin, the Marjory Stoneman Douglas High School Public Safety Act provides grant monies to address a handful of safety issues:
Student programs dedicated to crime awareness;
Developing an Office of Safe Schools in the Florida Department of Education;
Allowing Sheriffs to develop guardian programs along with school volunteer programs;
Prohibiting possession of firearms for individuals who've been determined to be mentally ill;
Restricting possession and sales of bump stocks;
Establishing a new safety commission within law enforcement named after the high school;
Restricting rifle purchases to those over age 21.
More About Mental Health
The bill specifically addresses the gun rights—or lack thereof – of individuals deemed to be violent, or who have been committed involuntarily. In such cases, firearms may be confiscated under a special order. In these circumstances, the gun owner may petition to have the weapons returned after one month.
Case in Point
The first instance of a court-ordered weapon removal occurred in March 2018 in Broward County. When the owner was estimated to be a danger to himself and others, multiple guns and associated ammunition was removed from his home under the risk protection law. The owner was also hospitalized and treated for psychiatric issues as per Florida's Baker Act. This 1972 legislation allows for the loved ones associated with those impaired by mental illness to get emergency mental health care when the individual's loss of self-control is likely to result in harm to the individual or to others. In this case, officials had been asked to make a welfare check on the troubled man. At that time he complained to officers that the FBI and a shape-shifting neighbor were targeting him, breaking into his apartment to steal things, and attempting to electrocute him.  After evaluating these and other claims made by the man, it was determined that an involuntary commitment and the confiscation of his guns was well within the law. A determination as to the length of time for the removal of weapons—up to one year is possible– will be made at a hearing later.
Under What Circumstances can Guns be Confiscated?
The Tallahassee Police Department has outlined four key reasons that weapons could be taken:
Recent threats have been made portending potential harm to the owner or to others;
Within the past year, the individual has been dangerously violent or threatened to be:
The gun-owner has experienced mental health problems repeatedly over time;
The gun-owner has behaved recklessly with a firearm.
Protecting Your Rights
Floridians have a constitutional right to own firearms. If guns are taken by law enforcement, there had better be strong documentation and verifiable evidence to support police actions. If you feel your rights have been violated, or if you are facing any weapons charges, the experienced legal team at the Salazar & Kelly Law Group, P.A. will fight aggressively on your behalf. Contact us in Kissimmee for a free, confidential consultation today.
Resources:
flsenate.gov/Session/Bill/2018/07026
usatoday.com/story/news/nation-now/2018/04/06/florida-police-want-seize-mans-guns-under-new-law-inspired-parkland-shooting/494127002/
sun-sentinel.com/news/politics/os-gun-bill-final-vote-20180307-story.html
ufhealth.org/baker-act
sun-sentinel.com/local/broward/parkland/florida-school-shooting/fl-florida-school-shooting-guns-seized-lighthouse-point-20180316-story.html