Holiday DUI got you Facing Jail Time?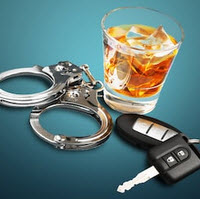 The many opportunities for holiday gatherings often lead to increased alcohol consumption, and that, in turn, can lead to some pretty dumb decisions.  One of the most costly choices you can make is to get behind the wheel after consuming too much alcohol.  In the event you've picked up a DUI after a holiday party, having an experienced local defense attorney by your side to fight on your behalf can be a huge benefit.
Why it's a Big Deal
Make no mistake:  drinking and driving is a serious problem.  The National Highway Traffic Safety Administration (NHTSA) reports that the number of fatalities related to alcohol increases by 25 percent across the nation during the Christmas season, and by 50 percent on New Year's Eve.  The US Department of Transportation numbers reveal that one-fourth of fatalities in December—roughly 300—are related to alcohol consumption.  So yes, drinking and driving can have dire consequences, and not just to the individual who chooses to drink and then get behind the wheel.
Florida Law
In the Sunshine State, it is against the law to be in control of a vehicle with a blood alcohol concentration (BAC) of .08 percent or higher.  Maximum penalties for DUI differ depending on whether it is your first, second, or subsequent offense:
1st offense: 6 months in jail, $1,000 fine, 1 year license revocation, 6 months Ignition Interlock Device (IID);
2nd offense: 9 months in jail, $2,000 fine, 1 year license revocation, 2 years IID.
3 + offense: 12 months in jail, $5,000 fine, 1 year license revocation, 2 years IID.
Penalties don't end there.  You will potentially have to deal with an impounded vehicle, increased insurance premiums, defensive driving courses, court-ordered substance abuse treatment, and additional legal costs.  Bail fees, towing fees, vehicle storage fees, license reinstatement fees, and IID fees all add up. There may be new costs to you related to transportation, and, in many cases, offenders lose their jobs.  The total cost of a DUI is often estimated to be around $10,000 for a first offense.  And that is simply for being caught while driving drunk.  If you were involved in an accident that caused property damage, injuries, or death, the stakes go up even higher. And any DUI can lead to social disgrace, family turmoil, and a certain level of ostracism.  Clearly, drinking and driving don't mix.  If you made the mistake of getting behind the wheel after drinking, however, you deserve a vigorous defense according to the U.S. Constitution, and at Salazar and Kelly, that is exactly what you will get.
Your Defense
Regardless of the specifics of your case, our experienced legal team will formulate an aggressive defense and thoroughly prepare your case for trial.  While preparing for trial, our attorneys will negotiate on your behalf and actively seek to obtain the best deal that may be had in your case.  To discuss your range of outcomes and possibilities, do contact the Kissimmee criminal defense attorneys at the Salazar & Kelly Law Group, P.A. to schedule a confidential consultation today.
Resource:
lifesafer.com/blog/holiday-dui-season/
transportation.gov/www.transportation.gov/TransportationTuesday/holiday-drunk-driving-facts
https://www.salazarandkelly.com/voyeurism-what-is-it-and-what-are-the-legal-penalties/