Statutory Rape Charges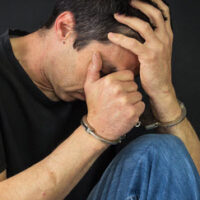 If you have been accused of statutory rape, your situation is very serious.  The charges will not only affect your reputation; your very future is at risk.  Enlisting the services of a local attorney who has experience dealing with these sorts of charges could change your life.
What is Statutory Rape?
In Florida, individuals are not considered old enough to consent to sexual activity until the age of 18. That means you could potentially be charged with statutory rape for engaging in sex with someone 17 years old or younger, even if you are in a relationship with that person and you've both agreed to having sexual contact.
One Exemption
There is, however, a close in age exemption, which allows for a legal defense—or even a complete exemption from prosecution.  This law—known as the Romeo and Juliet law—is designed to address couples who choose to have a relationship that involves sex and are under the legal age of consent if they are relatively close in age. Under this statute, the younger individual must be at least 16, and the older person may be no older than 23.
Legal Consequences of Statutory Rape
Unlawful sexual activity with a minor is considered a serious offense (794.05) in Florida, and can result in felony charges and as many as 15 years behind bars and significant fines, even if both people involved said they consented to the activity.  And that is for the first offense; repeat offenders could face much stiffer penalties.
Sexual battery, or unwanted sexual contact, is much more serious. Depending on the ages of the individuals involved and the circumstances of the case, it can result in life behind bars, or even the death penalty.  Some of the factors considered in determining the proper charges include:
Whether the offender was under 18;
Whether the victim was under 12;
Whether or not serious physical injury was likely due to the incident.
Pressing Charges
In the Sunshine State, there are three entities who have the ability to press charges of statutory rape:
Parents of a minor child, with or without the agreement of the child;
The state, with or without the cooperation of the child;
The minor, only after reaching the age of 18 and up until turning 25 years old.
What if…
Persons charged with statutory rape often question such charges with entreaties such as:
What if the other person lied about their age?
What if the other person was well-known to have a colorful sexual history?
What if I was drunk at the time and didn't realize what I was doing?
None of these factors are relevant issues in the defense of statutory rape charges.  If anything, such questions only point to a lack of responsibility and respectability in an alleged perpetrator.
What Now?
If you or a loved on is facing statutory rape charges, the time to build a defense with an aggressive and knowledgeable Kissimmee sex crimes attorney is now. At the Salazar & Kelly Law Group, P.A., we take a tough, no-nonsense approach to defending our clients.  Call today to schedule a free, confidential consultation in our Kissimmee office.
https://www.salazarandkelly.com/prostitution-crimes-in-florida/