Kissimmee Man Dies in Motorcycle Accident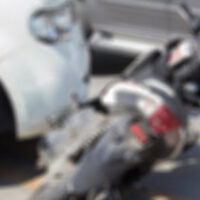 As we head into summer, more motorcycle riders are going to hit the roads. While it is thrilling to head around town or travel on the highways on two wheels, motorcycles present a serious risk for riders who are not careful. Motorcycles offer no protection from the elements or traffic accidents, which is why motorcycle crashes often result in more serious injuries or deaths compared to similarly forceful vehicle collisions. This was true for Michael Cortez, a 21-year-old Kissimmee resident who passed away in mid-May after crashing his motorcycle into another vehicle. Cortez did not slow down and collided with another Kissimmee resident's Nissan vehicle in front of him, which threw him from his motorcycle. He died at the scene.
With this tragedy and other motorcycle-related fatalities in mind, both motorcycle riders and vehicle drivers should remember some common safety practices. These tips could save lives and reduce the risk of becoming involved in a personal injury or wrongful death claim.
Florida Has High Rate of Motorcycle Deaths
According to Florida Department of Highway Safety and Motor Vehicles, there were 10,201 motorcycle crashes within the state in 2015. These led to 8,231 motorcyclist injuries, 814 passenger injuries, 546 motorcyclist fatalities, and 38 passenger fatalities. The number of crashes, injuries, and fatalities all increased between 2014 and 2015 as well.
Motorcycle Safety Tips
For motorcycle riders and other drivers, motorcycle safety needs to be paramount. Without being conscious of motorcycles on the roads and what they need to get home in one piece, everyone is at risk for a serious and fatal accident.
Some motorcycle safety tips that may reduce the risk of a crash include:
Avoid speeding: Moving too fast greatly contributes to accidents. Both motorcyclists and vehicle drivers need to pay attention to the posted speed limit and keep their rate of speed close to it. Moving fast may be fun, but it is also very dangerous.

Avoid blind spots: If a motorcycle sits in a car or truck's blind spot, a driver may do something that causes a collision. A car may change lanes into the motorcycle, sending the rider into traffic or off the road. It may also cause the rider to be ejected from the bike. Both motorists and motorcyclists need to keep blind spots in mind.

Do not weave: This advice is particularly important to motorcycle riders who may like to get ahead in traffic by weaving in and out of lanes and driving between vehicles. However, it is also applicable to motorists. Everyone should avoid weaving between lanes as it increases the likelihood of clipping another vehicle or changing lanes into someone else.

Slow down on curves and turns: Turns and curved roads can be serious dangerous spots for motorcyclists. They should all slow down and be careful not to turn wide, which can cause them to go into oncoming lanes of traffic.

Be mindful of left hand turns: A considerable number of motorcycle accidents occur when vehicles make left hand turns into the riders. Vehicles are too busy looking for oncoming vehicles that they do not notice smaller motorcycles. To fix this issue, drivers need to be on the lookout for motorcycles specifically.
Were You Hurt in a Motorcycle Accident?
If you were injured in a motorcycle accident or you lost a loved one who was hit by a car, contact the Kissimmee personal injury lawyers of Salazar & Kelly Law Group, P.A. at 407-483-0500. We are eager to assist you immediately.
Resources:
orlandosentinel.com/news/os-bz-kissimmee-motorcycle-crash-20170513-story.html
flhsmv.gov/pdf/crashreports/crash_facts_2015.pdf